Don't let menopause hold you back with our advanced 100% natural menopause complex designed to relieve the primary symptoms of menopause.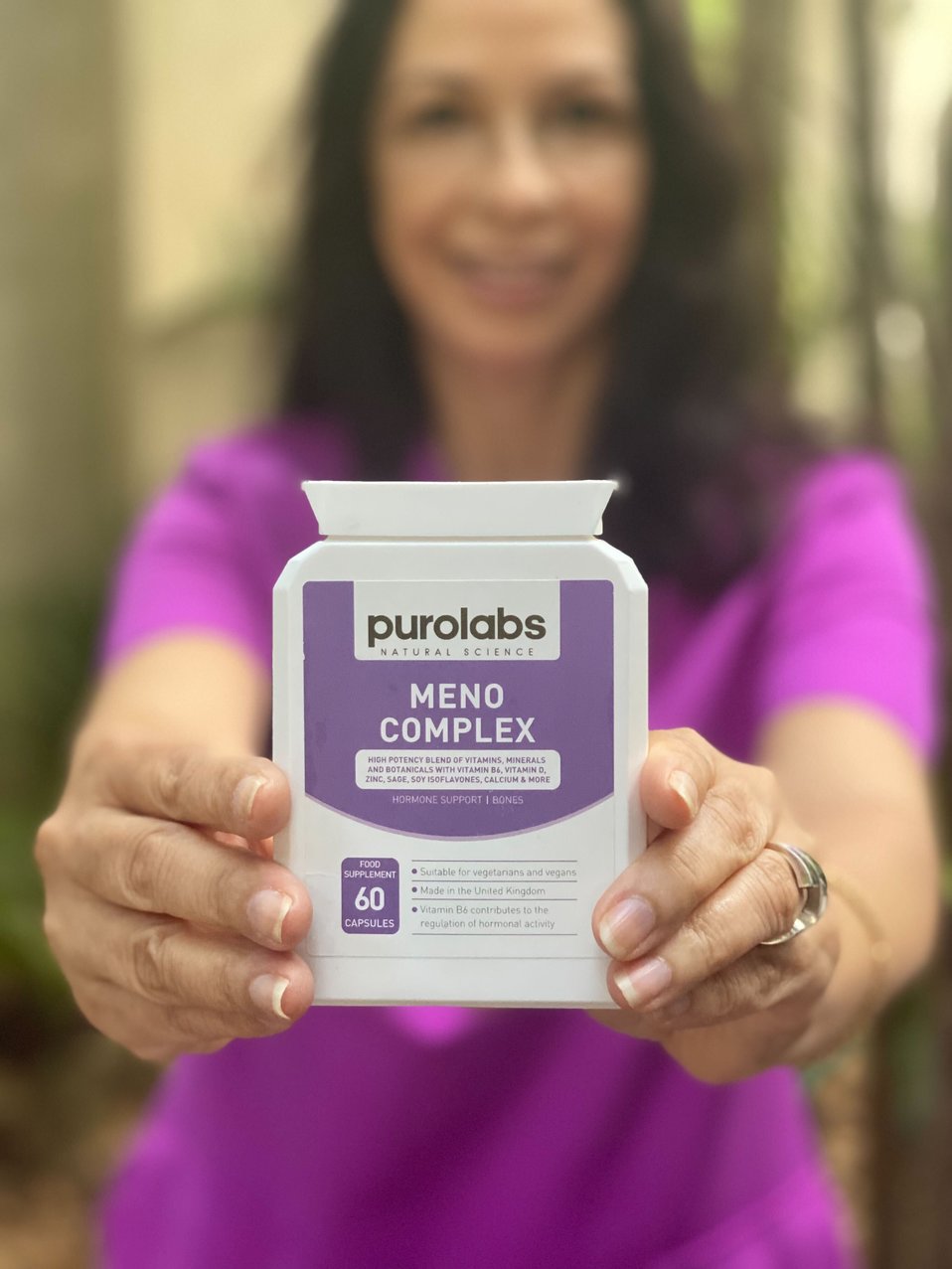 "I have been taking the recommended dose now for around 2 months and they have completely eliminated all the symptoms that I was experiencing and would highly recommend it to any ladies out there in need of a bit of help."
Benefit 1
Hello fdf
fdfdfd
Benefit 2
Hello dfdfd
fdfdfddfdfdfd
Benefit 3
Hellofdfd
fdfdfdfd
A potent blend of vitamins, minerals & botanicals to get you feeling your best.
Formulated with clinically-studied ingredients to support energy levels and reduce tiredness & fatigue.
Carefully designed with 100% natural ingredients which contribute to the regulation of hormonal activity.
Contains high potency calcium to help prevent bone loss and normal muscle function.
A PONTENT BLEND OF VITAMINS, MINERALS & BOTANICALS TO GET YOU FEELING YOUR BEST
FORMULATED WITH CLINICALLY-STUDIED INGREDIENTS TO SUPPORT ENERGY LEVELS AND REDUCE TIREDNESS & FATIGUE
CAREFULLY DESIGNED WITH 100% NATURAL INGREDIENTS WHICH CONTRIBUTE TO THE REGULATION OF HORMONAL ACTIVITY
CONTAINS HIGH POTENCY CALCIUM TO HELP PREVENT BONES LOSS AND NORMAL MUSCLE FUNCTION
VEGAN FRIENDLY
Research-backed formula that combines the best of science and nature into one daily product
MADE IN THE UK
GMP standards & rigorously tested for purity and ingredient quality.
MONEY-BACK GUARANTEE
We're so confident that you'll love Meno Complex that we offer a 100% risk-free money-back guarantee.
Find the answer to commonly asked questions
How can I cancel an order?
How can I place an order?
Save £50 + Free UK Postage
Save £130 + Free UK Postage
Save £10 + Free UK Postage